EssentialCare Hospital Indemnity
EssentialCare Group Hospital Indemnity provides fixed payments to help your client's employees manage unexpected expenses arising from hospital stays and offset the financial gaps in today's health insurance plans.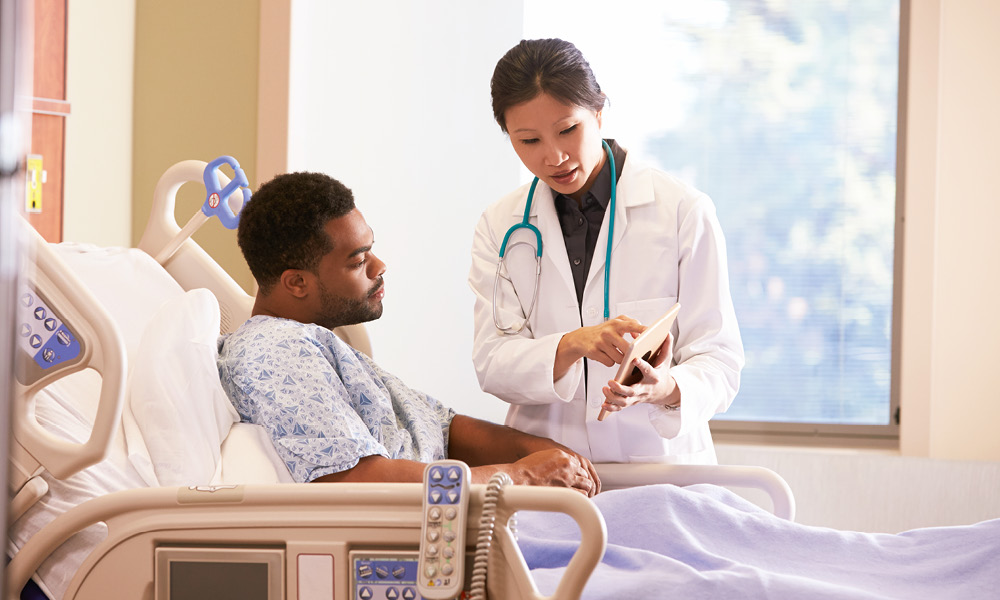 Why EssentialCare Group Hospital Indemnity?
Expansive benefit offerings feature up to 39 benefit types, including support service coverages like wellness, dependent adult and child care, and more
Modular, adaptable plan designs can be tailored to complement client need and underlying major medical
All EssentialCare policies are easy to quote and administer thanks to a simple RFQ process, and best-in-class administration and claims adjudication
Key Features
Lump-sum payments with no networks or coordination of benefits
Customizable plan can offer HSA compatibility or provide robust benefit-rich options to meet a wide variety of employer needs
Simplified claims submission with benefits paid directly to the insured
Family coverage available
1Guaranteed issue may be available in some states and circumstances. Coverage for the Critical Illness plan underwritten by BCS Insurance Company may be considered guaranteed issue provided: 1) the employee is actively at work; and 2) the employee and all covered dependents are enrolled in a major medical health plan that meets minimum essential coverage requirements as provided under the Affordable Care Act (ACA). 2Not available in all states. The availability of portability varies by state and is subject to Underwriting discretion. Eligibility for portability through the Portability provision may be subject to certain eligibility requirements and limitations. For more information, contact your BCS representative.
Target Market
Employer groups with 51+ employees
Minimum participation is 10 enrollees, or 10%, whichever is greater